JOLOtunes with Lisa Saint
---
Join us for JOLOtunes
All shows are from 12:30-3:30 | Unless further noted!
Please note that our JOLOtunes' act lineup may change without notice. Every show is open to the public, NEVER a cover charge. Come enjoy these talented artists in our 2019 line up!
No outside food or drinks! | No pets!
Lisa Saint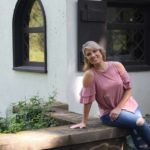 Born and rasied in Winston-Salem, NC and have performed and toured all over the U.S. and the world! Production Singer for 8 years with Carnival Cruise Lines, currently performing back in North Carolina and touring with a group based in Nashville, TN.