JOLOtunes with Craig Vaughn
---
Join us for JOLOtunes
All shows are from 12:30-3:30 | Unless further noted!
Please note that our JOLOtunes' act lineup may change without notice. Every show is open to the public, NEVER a cover charge. Come enjoy these talented artists in our 2019 line up!
No outside food or drinks! | No pets!
Craig Vaughn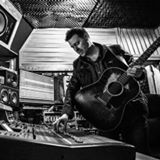 Craig Vaughn is a musician that combines extraordinary musicianship with heavy duty FUN! His high energy blend of rock, blues, pop & acoustic music equals unforgettable moments for audiences as diverse as corporate parties and wedding receptions to church sanctuaries and coffee houses. It doesn't matter where the location is, his love and passion for music overflows with any audience who's ready to go on a musical journey with him. His voyage is a rhythmically driven musical experience that'll have you smiling and singing all day long!