JOLOtunes with Jim Mayberry
---
Join us for JOLOtunes
All shows are from 12:30-3:30 | Unless further noted!
Please note that our JOLOtunes' act lineup may change without notice. Every show is open to the public, NEVER a cover charge. Come enjoy these talented artists in our 2019 line up!
No outside food or drinks! | No pets!
Jim Mayberry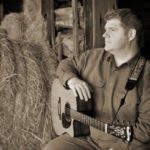 Song List:
Don't Stop Believing-Journey.
Your Love-The Outfield.
Sunday Morning & This Love-Maroon 5
Friend of the Devil & Ripple-The Grateful Dead
I Won't Give Up & I'm Yours-Jason Mraz
and many, many more..